Authentic Liverpool Home Soccer Jersey 2023/24
An Introduction of Liverpool FC
Liverpool Football Club, also known as Liverpool FC, is a professional football club based in the city of Liverpool, England. The club was founded in 1892 and is one of the most successful clubs in English football history. Liverpool FC has won 19 league championships, including the Premier League, which they won for the first time in the 2019-2020 season. The club has also won 7 FA Cups, 8 League Cups, and 6 European Cups, including the UEFA Champions League, which they won most recently in the 2018-2019 season. The club has had many legendary players over the years, including Steven Gerrard, Kenny Dalglish, Ian Rush, and John Barnes. Liverpool FC is currently managed by J??rgen Klopp, who has led the team to many successes since his appointment in 2015. Off the field, Liverpool FC is known for its passionate fanbase, which is spread across the globe. The club has a strong community focus and is involved in many charitable and community initiatives, including the Liverpool FC Foundation, which works to improve the lives of young people in the local community.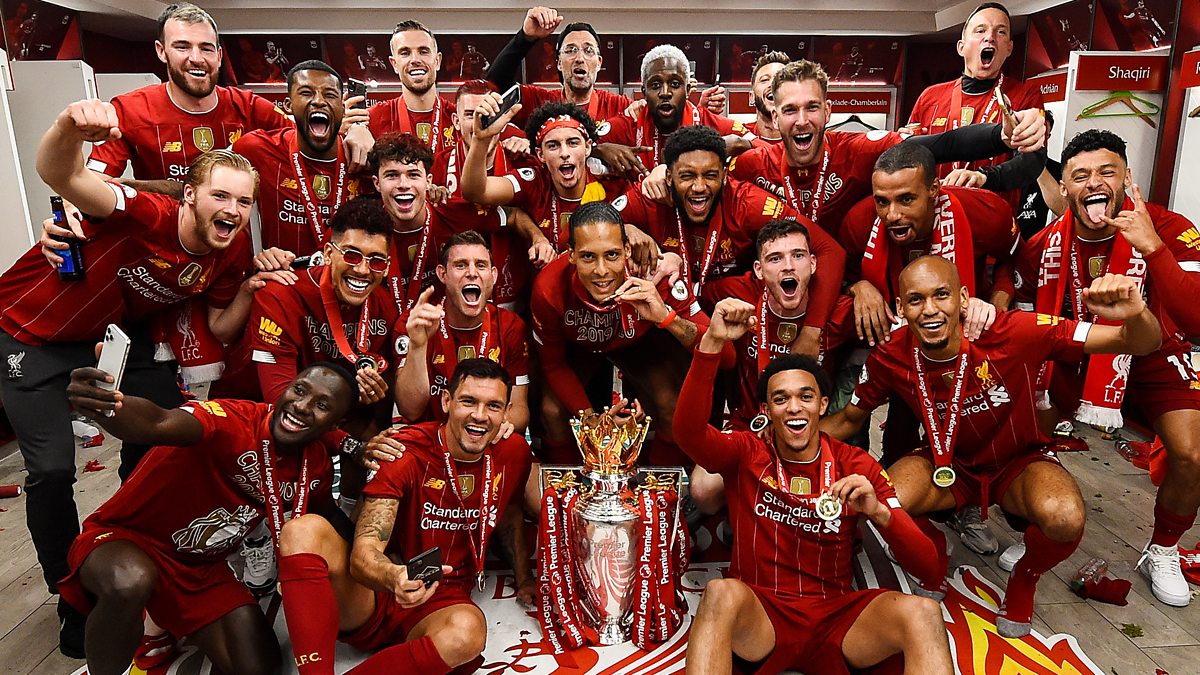 The design of Liverpool new jersey
The Authentic Liverpool Home Soccer Jersey 2023/24 is the official home kit of Liverpool Football Club for the 2023/24 season. The jersey features the iconic Liverpool FC colors of red and white. The design of the jersey is inspired by the club's history and culture, with a modern twist. It features a tonal diagonal pinstripe pattern across the front of the shirt, which is a nod to the iconic Liverpool FC tracksuits of the 1980s. The collar is a classic design, with a white trim and a red stripe running down the back. The Liverpool FC crest is embroidered on the left chest of the jersey, while the swoosh is embroidered on the right chest. The shirt also features the club's sponsor logo, which is printed in white on the front of the shirt. Overall, the Authentic Liverpool Home Soccer Jersey 2023/24 is a stylish and functional kit that is sure to be a hit with fans and players alike. It represents the club's rich history and culture, while also incorporating modern design elements and cutting-edge technology.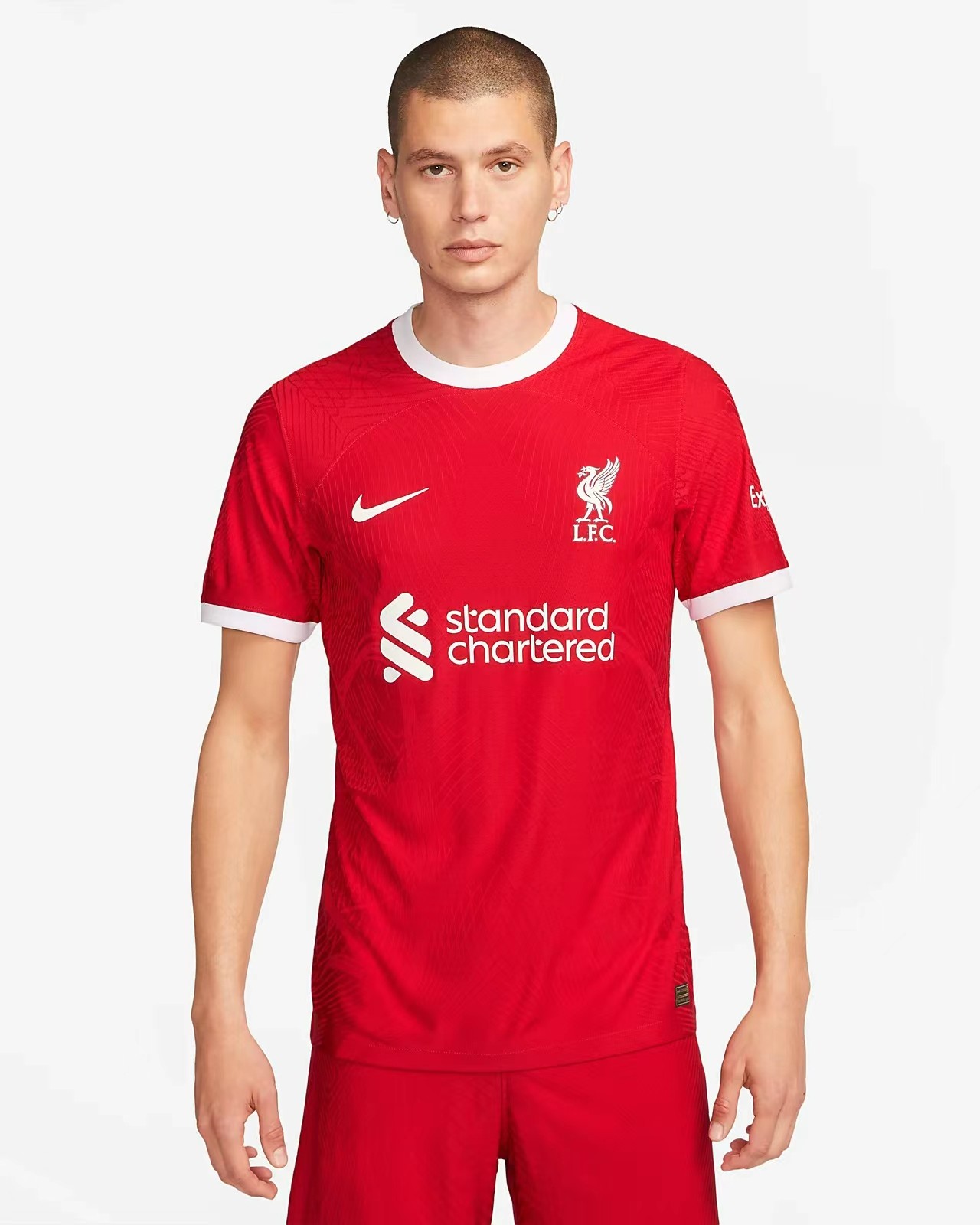 1. Offical Liverpool FC Store: Wear the Liverpool jersey and enjoy the same glory .
2.Soccerdealshop: we will offer the greatest club team with Liverpool fc jersey from Soccerdealshop. Like the hot sale jersey. What's more, will offer customers online and Whatsapp service.
3.we will provide you with the top service. Furthermore, we suggest you our Hot-sale Liverpool Home Soccer Jersey 2023/24, alsoLiverpool Home Soccer Jersey Kit(Jersey+Shorts+Socks) 2023/24. The customer service team at the Soccerdealshop online store is dedicated to providing you, as a fan, the ultimate experience. For answers to frequently asked questions or for customer service, view our easy-to-use menu for worry-free shopping .
| | |
| --- | --- |
| Model Year: | 2023-2024 |
| Country: | England-Premier League |
| Material: | Polyester |
| Type of Brand Logo: | Heat Press |
| Type of Team Badge: | Heat Press |
| Color: | Red |
| Version: | Player Version |
| Designed For: | Man |
Model size reference:
180cm/84kg (5.9ft/185lbs)

Chest size: 106cm

Replica size L/Authentic size XL
(Size difference within 2-3 cm is normal for manual measurement)